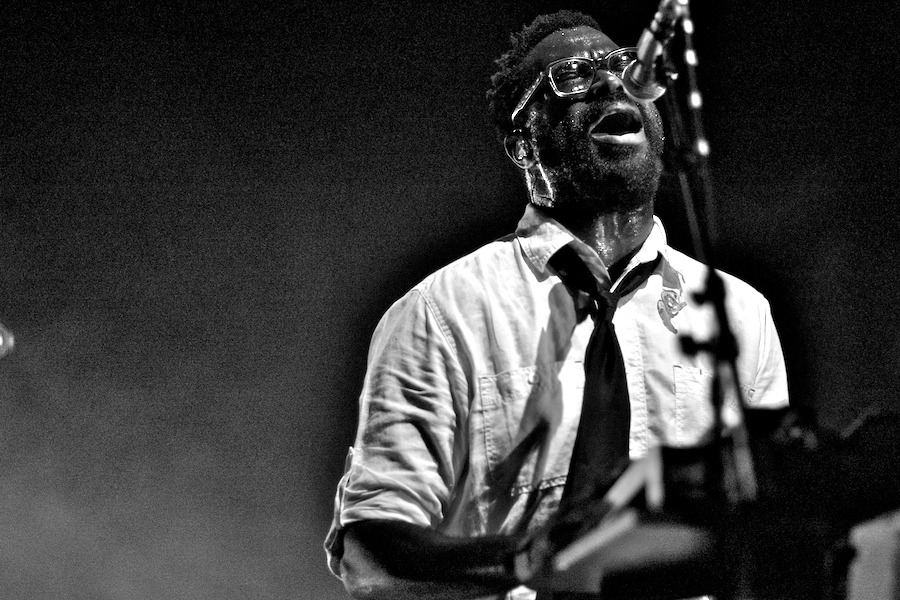 Happy Friday everyone! It's not much of one if Quinn and I don't put something together for you all.
After scouring press releases for about an hour this afternoon (and putting a review for the new Field Days record on hold), I've settled on addressing the recent buzz about new music from everyone's favorite, well, um...geez, can you categorize TV on the Radio? Maybe the good thing about Tunde and the gang is that while they continue to produce exciting new ideas, they manage to stay away from any legitimate categorization that music critics can come up with.
"Will Do" comes ahead of the springtime release of Nine Types of Light, which is a surprising move consider they basically broke up...or did they? It's an emotional track for the band, but in a more accessible way than usual. That said, besides being a bit underwhelmed, I think I speak for most of us when I say that though"Will Do" sounds the way it does, it has literally no bearing whatsoever on what the final product could be. Oh, and stay tuned to MM for album news of course.
On that note, join us for a listen after the hop.
TV on the Radio: "Will Do" via YouTube